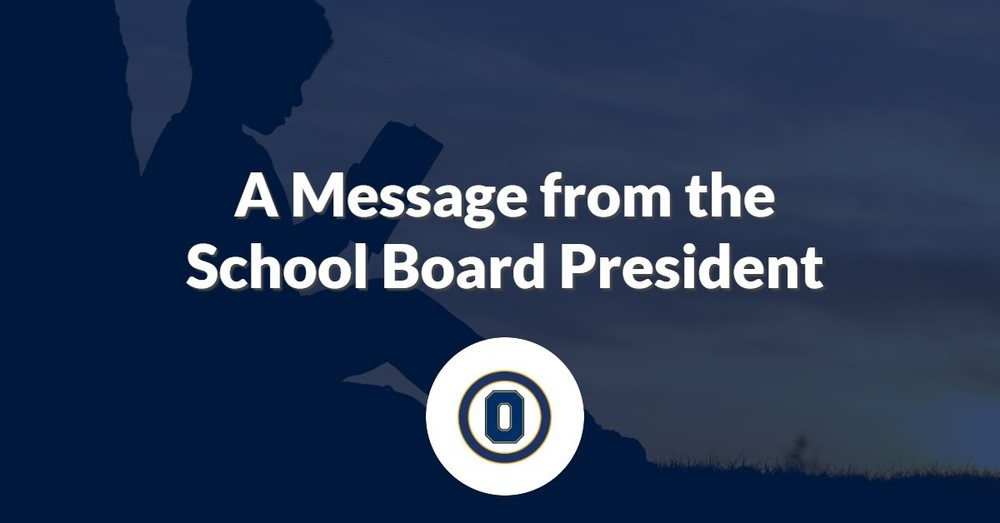 A Message from the School Board President
Scott Oswald
Tuesday, September 08, 2020
Dear Oaklyn Residents:
It is with tremendous sadness that we acknowledge Dr. Scott Oswald's decision to retire from the Collingswood and Oaklyn School Districts.. Dr. Oswald has been the Oaklyn superintendent for approximately eight years with an incredible track record during that time. He has accomplished many improvements to the district including the following, but has always had the kids at the center of every decision he makes. Along with the able assistance of the business administrator, Beth Ann Coleman, he pulled Oaklyn back from the brink of bankruptcy when he first came onboard and has stabilized our financial position, was the driving force behind sending our sixth through ninth grades to Collingswood improving both our financial position and the options available to our students and spearheaded the recent bond issue providing the incredible physical improvements currently being made to the Oaklyn School for the benefit of our students and staff.
We wish Dr. Oswald the best in the future and thank him for the effort he has expended and the results he has achieved for the students and residents of Oaklyn. We can never thank him enough for his kids first approach to education and for the many improvements he has made in our curriculum and our test results. He has been an incredible asset to Oaklyn. We hope he has a long and successful retirement and wish him the best of luck in everything he does in his retirement. Retirement is probably not the best word as Dr. Oswald has very little down time and we are sure he will not be just sitting in his chair or walking his dog.
Our Board will work in conjunction with the Collingswood Board to move forward in securing a new superintendent for both districts. The Collingswood Board is the actual employer and Oaklyn is serviced by their superintendent by mutual agreement, as has been the case with Dr. Oswald. We will make every effort to help them in their search and to assure the selection of an individual compatible to both districts and that can carry forward the work of Dr. Oswald.
William T. Stauts
President
Oaklyn Board of Education